The special bond between pet and owner cannot be measured. At Paws, Whiskers & Wags, Your Pet Crematory, we know that your pet is an important part of your family. As animal lovers ourselves, we have a devoted interest in helping you and your family get through this difficult time. That's why, with more than 60 years of experience, our pet crematory assists our customers in finding the comfort and assurance they are seeking when their beloved pet passes away.
What Makes Paws, Whiskers & Wags Different?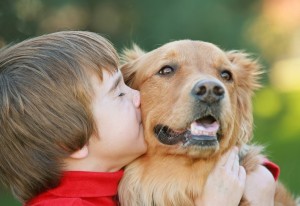 We realize your pet played an irreplaceable role in you and your family's life. Our team understands the importance of maintaining the integrity of cremation and will assist you with the utmost care during this difficult time.
Paws, Whiskers & Wags cremates each pet alone with our patented Pet Tracker 360®. In addition to our patented Pet Tracker 360®, we are the only pet crematory to allow our entire operation to be available for public inspection. Our state of the art crematory offers owners a private viewing room in order for owners to say goodbye. Ashes will be delivered to the owner that very same day.
Our team of professionals has developed strong relationships with veterinarians and home euthanasia partners in the greater Charlotte area. Our owner and founder, Christine Hunsaker, is the former President of North America's largest human cremation company. She was born and raised in the funeral business and is a devoted pet lover.
At Paws, Whiskers & Wags, Your Pet Crematory, we are committed to handling each pet's final journey with the best care in North Carolina and South Carolina and with the dignity that each animal deserves.
Pet Loss Support in the Carolinas
Since 2011, Paws, Whiskers & Wags has been honored to provide our families with a complimentary support group to assist in the grieving process. We now offer a Virtual Pet Loss Support Group with bi-monthly sessions via Zoom to allow for better accessibility for all the families we serve in North Carolina and South Carolina. There are currently 15 spots available per session, and you must RSVP to reserve a space. To RSVP for an upcoming session, please click on the "RSVP for Pet Loss Support Group" button at the top of this page, select the event date you wish to attend, and enter the information to reserve your space. Support Group dates are the First Tuesday of the Month (7pm – 8:15pm) and the Third Tuesday of the Month (4pm – 5:15pm).
Our Pet Loss Support Group is moderated by Heather Kotler, a licensed Clinical Social Worker, who graduated from the University of Georgia – Athens. She has 14 years of counseling experience and specializes in grief, personal trauma, anxiety and family therapy. Heather currently has an 8-year-old dog named Olive and a crested gecko lizard.
Contact Paws, Whiskers & Wags, Your Pet Crematory, in Charlotte, NC
Our professional team is available 24 hours a day by phone in Charlotte, North Carolina: 980-819-2504. Our Charlotte location serves the greater Charlotte area, the rest of North Carolina, and parts of South Carolina as well. Contact Paws, Whiskers & Wags to learn more about our pet cremation options and arrangements.