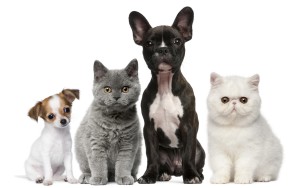 Paws, Whiskers & Wags, Your Pet Crematory, is a company founded on a love for all animals. Our team is involved in the pet care and animal rescue community in and around the Charlotte, North Carolina area.
We host and support events within the community to build relationships and to help people get to know us before they need us. In Charlotte, we hold regular open houses and a Pet Loss Support Group.
We're also a proud supporter of several charities within the Charlotte, North Carolina community.
Virtual Pet Loss Support Group
Since starting our Pet Loss Support Group in 2011, we have helped hundreds of pet owners learn how to cope with their grief. We are pleased to announce that we will now offer a bi-monthly Virtual Pet Loss Group via Zoom to allow for better accessibility. We currently offer two complimentary sessions with 15 spots available per session; an RSVP is required. To RSVP for an upcoming session, please click on the "RSVP for Pet Loss Support Group" button at the top of this page, select the event date you wish to attend, and enter the information to reserve your space. Support Group dates are the First Tuesday of the Month (7pm – 8:15pm) and the Third Tuesday of the Month (4pm – 5:15pm).
Our Pet Loss Support Group is moderated by Heather Kotler, a licensed Clinical Social Worker, who graduated from the University of Georgia – Athens. She has 14 years of counseling experience and specializes in grief, personal trauma, anxiety and family therapy. Heather currently has an 8-year-old dog named Olive and a crested gecko lizard.
Charitable Support
Our team is truly committed to loving pets, and we follow through on that commitment. We work to support local and national animal rescue and veterinary organizations.
Some of the charities we support include:
Ahimsa House – Ahimsa House provides shelter and emergency veterinary care for pets who are at risk for abuse or who have been abused.
FurKids, Inc. – FurKids is a high-volume, no-kill animal shelter in Georgia, which spays and neuters all the animals in its care.
P.A.L.S. – P.A.L.S. stands for Pets Are Loving Support, and they offer food and basic care for pets who belong to senior citizens, people who are very ill, or people who have disabilities that prevent them from being able to work.
Contact Paws, Whiskers & Wags, Your Pet Crematory, in Charlotte
Paws, Whiskers & Wags knows what it takes to make a difference in the lives of animals and the people who love them. Contact our local pet crematory in Charlotte, North Carolina, today to see how you can get involved.