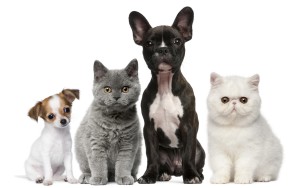 Paws, Whiskers & Wags, Your Pet Crematory, is a company founded on a love for all animals. Our team is involved in the pet care and animal rescue community in and around the Charlotte, North Carolina area.
We host and support events within the community to build relationships and to help people get to know us before they need us. In Charlotte, we hold regular open houses and a Pet Loss Support Group.
We're also a proud supporter of several charities within the Charlotte, North Carolina community.
Events
Paws, Whiskers & Wags, Your Pet Crematory, hosts pet-related events and promotes pet-related events in and around the Charlotte, North Carolina area.
One of our regular events in Charlotte includes an open house, which takes place on the third Tuesday of every month. The open house goes from 6 p.m. – 8 p.m., and we encourage new visitors to come out to our location for a tour. We also provide free refreshments.
For those interested in attending an open house, please call 980-819-2504, or email us at CharlotteOffice@pawswhiskersandwags.com for more information.
Monthly Pet Loss Support Group in Charlotte
Paws, Whiskers & Wags offers a free Pet Loss Support Group designed for adult clients. The group is led by Michelle Nelson, LCSW, BCD who is a licensed Clinical Social Worker. She has over 12 years of experience in group and individual therapy. Michelle loves animals and she and her partner currently have 3 rescued dogs: Tulip, Lotus and Yuli. We encourage you to come share your story, or just listen and find support.
Our Pet Loss Support Group sessions are held on the Second Thursday of Each Month from 6:30 PM to 8:30 PM at our Charlotte location. 
TO REGISTER CALL 980-819-2504, or EMAIL CharlotteOffice@pawswhiskersandwags.com
Charitable Support
Our team is truly committed to loving pets, and we follow through on that commitment. We work to support local and national animal rescue and veterinary organizations.
Some of the charities we support include:
Ahimsa House – Ahimsa House provides shelter and emergency veterinary care for pets who are at risk for abuse or who have been abused.
FurKids, Inc. – FurKids is a high-volume, no-kill animal shelter in Georgia, which spays and neuters all the animals in its care.
P.A.L.S. – P.A.L.S. stands for Pets Are Loving Support, and they offer food and basic care for pets who belong to senior citizens, people who are very ill, or people who have disabilities that prevent them from being able to work.
Contact Paws, Whiskers & Wags, Your Pet Crematory, in Charlotte
Paws, Whiskers & Wags knows what it takes to make a difference in the lives of animals and the people who love them. Contact our local pet crematory in Charlotte, North Carolina, today to see how you can get involved.