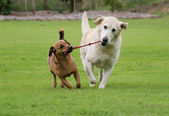 Paws, Whiskers & Wags, Your Pet Crematory, provides support to local charities, non-profits, and veterinary clinics through our partnerships across the community. We believe these entities are key to bettering the circumstances of animals and those who love them.
Through ongoing educational programs, hands-on volunteer work, and loving commitment, our partners are enriching the lives of pets and people throughout Charlotte and surrounding areas.
Pets Are Loving Support (PALS)
PALS understands the support system a pet companion provides. Through volunteer work and fundraising, PALS helps those living with disabilities, the elderly, and the critically ill pay for veterinary care, pet food, and more.
PALS is committed to keeping pets and their human families together, even when circumstances would not otherwise permit. To date, PALS has helped over 1000 clients and over 1300 companion animals. For more information on volunteering or applications, call (404) 876-PALS.
Ahimsa House
Domestic violence does not just affect humans, family pets become involved, too. Ahimsa House works to raise awareness of domestic violence and provides shelter to victims, including their pets.
Ahimsa House is the first shelter in Georgia devoted to helping both humans and animals involved in domestic violence. People of any cultural background are welcome, along with any kind of animal. All information regarding shelter is completely confidential. If you or someone you know is suffering from domestic violence, call Ahimsa House's 24-hour hotline: (404) 452-6248.
Frankie's Friends
Frankie's Friends is a non-profit organization dedicated to finding the cures for animal diseases and providing grants to those in need of life saving emergency or specialty care. They are committed to sponsoring animals whose only other option may be euthanasia due to their family's financial hardships.
Working alongside the most advanced hospitals and veterinarians, Frankie's Friends is dedicated to giving animals the treatment they need even when the funds are not there. Frankie's Friends knows that all animals deserve a fighting chance. For questions or information regarding applications, call 1-888-465-PETS.
Furkids, Inc.
Furkids is the largest cage-free, no-kill shelter in the Southeast. This non-profit provides a no-kill division for dogs and allows cats to roam free in loving environments until they are adopted.
Furkids is dedicated to sterilization advocacy to end overpopulation of dogs and cats. Through low-cost spay and neutering programs, they educate and help families across the community and Georgia. Contact Furkids for more information on adoptions and other services: (770) 613-0009.
Pet Loss Professionals Alliance (PLPA)
The PLPA is a division of the International Cemetery, Cremation and Funeral Association (ICCFA). Paws, Whiskers & Wags is a proud member of PLPA and is proud to uphold the professional standards of this association.
Paws, Whiskers & Wags provides families with the confidentiality, compassion, and support they need after experiencing the loss of a beloved pet.
PAWS Atlanta
Through donations, advocacy, volunteer work, and community support, PAWS Atlanta offers pet adoptions, low-cost veterinary services, a pet food bank, and behavioral training. PAWS believes animals should never be euthanized due to space constraints.
They give animals a second chance through behavioral training and preventative medicine and are one of the few no-kill shelters that also treats parvo virus. For more information about services offered by PAWS, donations, or volunteer work, call (770) 593-1155.
Georgia Veterinary Medical Association (GVMA)
The GVMA is committed to advancing veterinary medicine in Georgia. This association represents veterinary medical professions in legislative matters and holds veterinary clinics to the highest standards across Georgia.
BluePearl
BluePearl is the largest private multi-specialty animal hospital in the Southeast. BluePearl partners with local primary care veterinarians to provide the personalized care clients expect.
BluePearl is owned by veterinary professionals and offers clinical trials to individuals interested in the advancement of medicine. There are currently 18 states, including Georgia, offering BluePearl hospitals and services.
Contact Paws, Whiskers & Wags
Paws, Whiskers & Wags, Your Pet Crematory, is proud to support and partner with these non-profits and veterinary organizations. For more information regarding fundraising, local events, or partnerships, please call our Charlotte office: 980-819-2504.