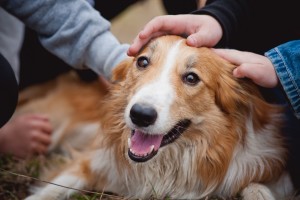 For those who wish to spend their final moments with their pets in a safe and familiar place, home euthanasia is a wonderful option. Many veterinarians will either offer the service themselves or will have a service they recommend.
Home euthanasia allows pets to feel calm and comfortable in their final moments. Learn more about choosing home euthanasia from Paws, Whiskers & Wags, Your Pet Crematory. We are located right here in Charlotte, North Carolina.
Home Euthanasia Partners
At Paws, Whiskers & Wags, Your Pet Crematory, we have numerous connections within the Charlotte veterinary community, and can recommend a number of home euthanasia services that we trust to take the best care of your dog, cat, rabbit, hamster or other beloved pet.
Dr. Barbara Butchko, Meridian Mobile Veterinary Care
Dr. Barbara Butchko, Meridian Mobile Veterinary Care – 704-779-9000 Dr. Butchko believes in a holistic approach to veterinary medicine and offers in-home acupuncture, hospice and peaceful euthanasia. She believes that Eastern medical therapies, such as acupuncture and herbs, support the patient as a whole and can greatly enhance the efficacy of more traditional therapies. She also counsels families that when they have reached the limit of what veterinary medicine can do to sustain a pet's quality of life, it is important to honor that time and to support the pet and its family through the transition.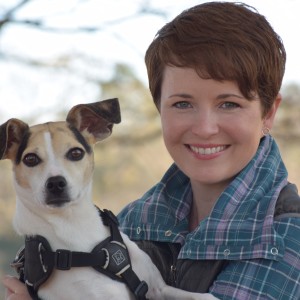 Dr. Butchko graduated from the Purdue University School of Veterinary Medicine in 2000. She practiced general small animal medicine in Central Illinois before moving to North Carolina for a more active and balanced way of life. She began work at Atrium Animal Hospital where she was exposed to acupuncture and herbal therapies for the first time. It was there that she realized the limitations of conventional veterinary medicine and the value of a more holistic approach. She received her acupuncture certification from The Chi Institute in 2013. Dr. Butchko has always had a passion for senior pets and for providing comprehensive end-of-life care. She is a certified traditional Chinese veterinary medicine palliative care and end-of life practitioner (CTPEP) and has a certificate in pet loss and grief companioning through the Pet Loss Professionals Alliance. She is also a member of The International Association of Animal Hospice and Palliative Care. Dr. Butchko serves families in the greater Charlotte area. Go to MeridianMobileVet.com for more information.
Private Pet Cremation
If you decide to enlist the services of an at-home veterinarian for your pet's passing, please contact Paws, Whiskers & Wags, Your Pet Crematory, to handle your pet's remains and end-of-life care. Our expert team partners with home euthanasia services in Charlotte to compassionately care for pets' remains.
Paws, Whiskers & Wags provides unparalleled pet cremation services in the greater Charlotte area, as well as the rest of North Carolina and South Carolina. We offer a number of memorial options for honoring the life of your pet, including a paw print, lock of hair or a number of beautiful urns, figurines, and memorial stones.
We also offer private pet cremation services at Paws, Whiskers & Wags, which will leave you with the peace of mind that the remains you receive back from us will be those of your pet and your pet alone.
Our Charlotte pet crematory is the only pet cremation service that offers the patented Pet Tracker 360® system, which allows pet parents to monitor and track their pet throughout their care with us. We also are committed to 100% transparency in all that we do—the public is welcome to view our entire operation.
Contact Paws, Whiskers & Wags for Home Euthanasia Information
Have questions about a recommended home euthanasia service provider in the Charlotte area? Contact our team to learn more about home euthanasia for your pet and to find information about home veterinarians that we recommend.
When a pet passes away, the loss can often feel like that of a human loved one. We understand and empathize with your feelings of loss, as we have all felt the same way at some point about our own pets. This empathy and care are what leads us at Paws, Whiskers & Wags to provide our compassionate and professional service. Please contact Paws, Whiskers & Wags in Charlotte, NC to learn more about pet euthanasia and our pet cremation services.