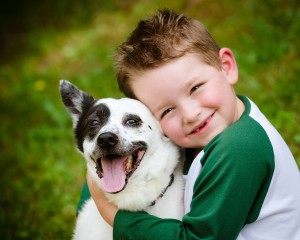 Paws, Whiskers & Wags, Your Pet Crematory in Charlotte, North Carolina, offers professional and compassionate pet cremation services for dogs, cats, birds, rabbits, hamsters and other pets. Our pet crematory, which serves the local Charlotte area, as well as the rest of North Carolina and South Carolina, provides comfort to those who have lost a beloved pet.
We understand the bond that forms between people and their pets—as animal lovers ourselves, we were founded in order to provide a more compassionate cremation service to those who have lost a pet.
Because of the love people have for their pets, many find comfort in knowing that they are receiving the remains of only their pet. Read on to learn more about the private pet cremation service offered at our pet crematory in Charlotte.
How Does Private Pet Cremation Work?
At Paws, Whiskers & Wags, Your Pet Crematory, two important factors set us apart from other pet cremation services – our patented Pet Tracker 360® technology, and our open-door policy, which provides 100% transparency to the public.
When you request that your pet be cremated privately, you will be able to rest assured that you receive only the remains of your pet. Your pet will be placed alone in the cremation chamber. The Pet Tracker 360® will allow you to monitor and track your pet while they are in our care. When you receive the remains of your pet, you will have the peace of mind that comes with knowing that they are the solely the ashes of your precious pet.
Our open door policy also provides peace of mind to pet owners who entrust their pet to our care. We welcome the public to view our entire operation, and we are happy to show you around our facility if you would like to plan your pet's end of life care ahead of time.
Why Choose Private Pet Cremation?
In the past, many pet owners have been unaware that when they receive the ashes of their pet from any other pet crematory, they are most likely mixed in with those of other pets. It is the practice of most pet crematories to place multiple pets in the cremation chamber at one time.
Paws, Whiskers & Wags provides private pet cremation services for pet parents who care deeply about receiving only the ashes of their pet. We value the lives of animals, so we treat them with the utmost level of respect and dignity while they are in our care.
Call Paws, Whiskers & Wags in Charlotte 24/7 for Pet Cremation Services
Choosing a pet crematory is the last decision you will make for your pet. At Paws, Whiskers & Wags, Your Pet Crematory, we take our responsibility to care for your pet to heart, and hope to provide you with some comfort during a difficult time.
We are always there for you; we answer the phone 24/7. To reach our Charlotte, NC pet crematory, please call 980-819-2504. Please use our online contact form for more general queries.